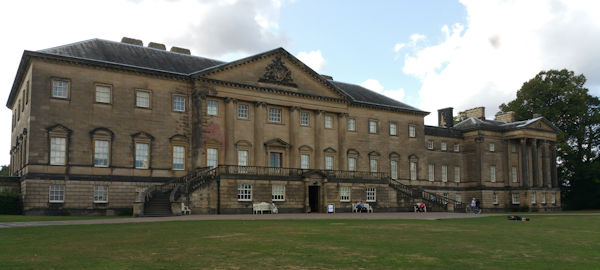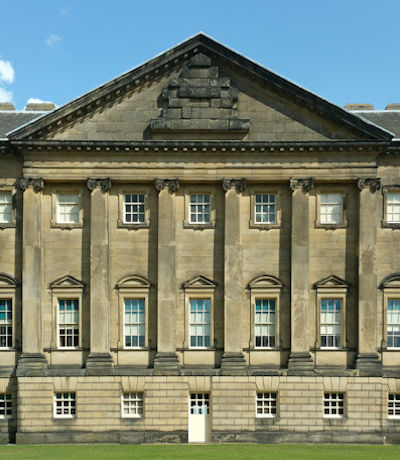 In 1761 Rowland Winn married the wealthy Swiss heiress Sabine díHervart. In 1765, at the age of 26, Rowland inherited the part-complete Nostell Priory from his father and set about using his wifeís fortune to continue the building project.
Work on the house came to a sudden halt in 1785 when Roland was killed in a carriage accident on the road to London. The house was left incomplete with vast sums of money owing to Robert Adam, the renowned architect, Thomas Chippendale, the famous cabinet and furniture maker, and Antonio Zucchi, the master plasterer.
The front and back of the house both have six central columns, each set supporting a classical triangular pediment (the long flat triangular part immediately above the columns). As can be seen in the top photograph, the front pediment has been decorated with the family coat of arms. But, alas, as can be seen in the in the bottom photograph, although provision wa made for a coat of arms, clearly the cash ran out (or Rowland had passed away) before it was completed.
---