THE NATIONAL MONUMENT
OF SCOTLAND,
EDINBURGH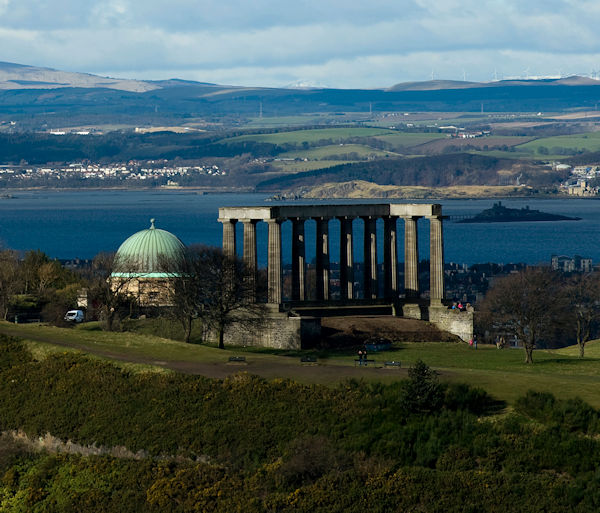 The National Monument of Scotland stands on Calton Hill overlooking Edinburgh. It is Scotland's national memorial to the Scottish soldiers and sailors who died fighting in the Napoleonic Wars, and was intended, according to the inscription, to be A Memorial of the Past and Incentive to the Future Heroism of the Men of Scotland.
The design was modelled upon the Parthenon in Athens, and the foundation stone, which weighs 6 tons, was laid on 27 August 1822, during the visit of George IV to Scotland.
The main construction started in 1826 but, due to the lack of funds, was left unfinished in 1829. This circumstance gave rise to various nicknames such asScotland's Disgrace, Edinburgh's Disgrace , the Pride and Poverty of Scotland, and Edinburgh's Folly.
---