HASSAN TOWER
RABAT, MOROCCO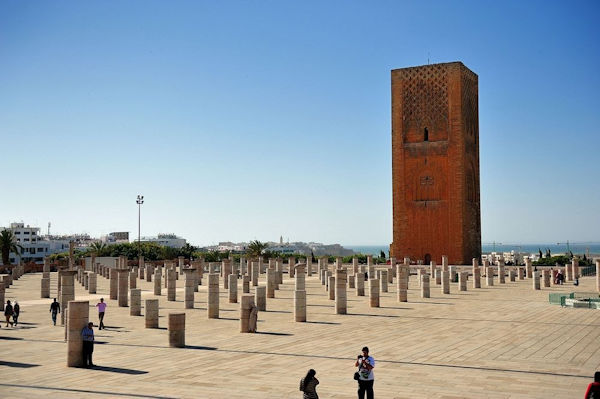 The Hassan Tower is the minaret of an incomplete mosque in Rabat, Morocco.
The mosque was begun in 1195, at the time of Sultan Yaqub al-Mansur, a member of the Almohad Caliphate, a Berber Muslim empire in the Maghreb and Iberia. The mosque and tower were intended to be the largest mosque and minaret in the world. In 1199, Sultan Yacub al-Mansour died and construction on the mosque stopped.
The tower reached about half of its intended 86 m (260 ft) height. The rest of the mosque was also left incomplete, with only the beginnings of several walls and 200 columns being constructed.
---