UNFINISHED CHURCH,
ST. GEORGE'S TOWN, BERMUDA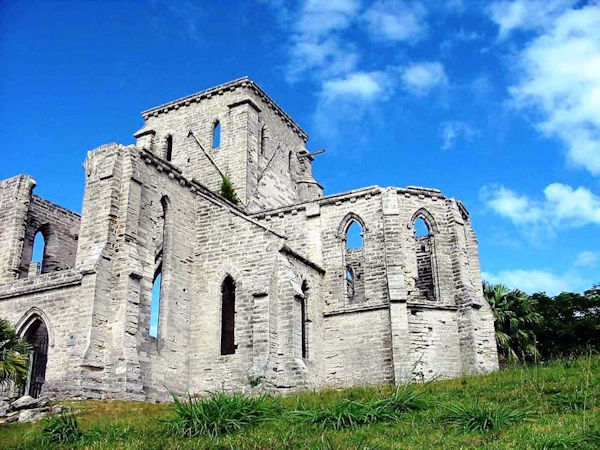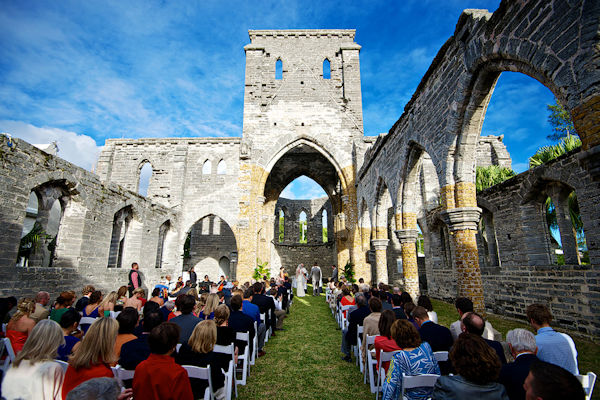 Located at St. George's Town, Unfinished Church is an elegant edifice. The construction work began in the year 1874 when St Peter's Church was badly damaged by a storm and was thought to be beyond repair. So a new church had to be built to replace St. Peter's.
Although the construction work of the new church was started, it could not be completed due to various reasons. One of the main reasons was strong difference in opinion within the parishioners. A faction of the local population felt that they would rather invest the money in repairing the old church instead of building a new one. Another faction separated out and built a different church close by known as the Reformed Episcopal Church.
There were also severe funding problems. In 1883, the Trinity Church in Hamilton City caught fire and was severely damaged. Funds had to be diverted to repair Trinity Church which could have been otherwise used to carry on the construction work here. The last known construction activity at the Unfinished Church took place in 1897 when the roof was installed. Nothing much could be done after that and the church remained exposed to harsh weather conditions without care.
It was gradually getting to a state of disrepair. In 1926, when the church was still incomplete, a strong hurricane destroyed much of the construction work carried out until then. Today, the picturesque ruins are a protected historic monument and part of the St. George's World Heritage Site.
---
Info from www.bermuda-attactions.com.